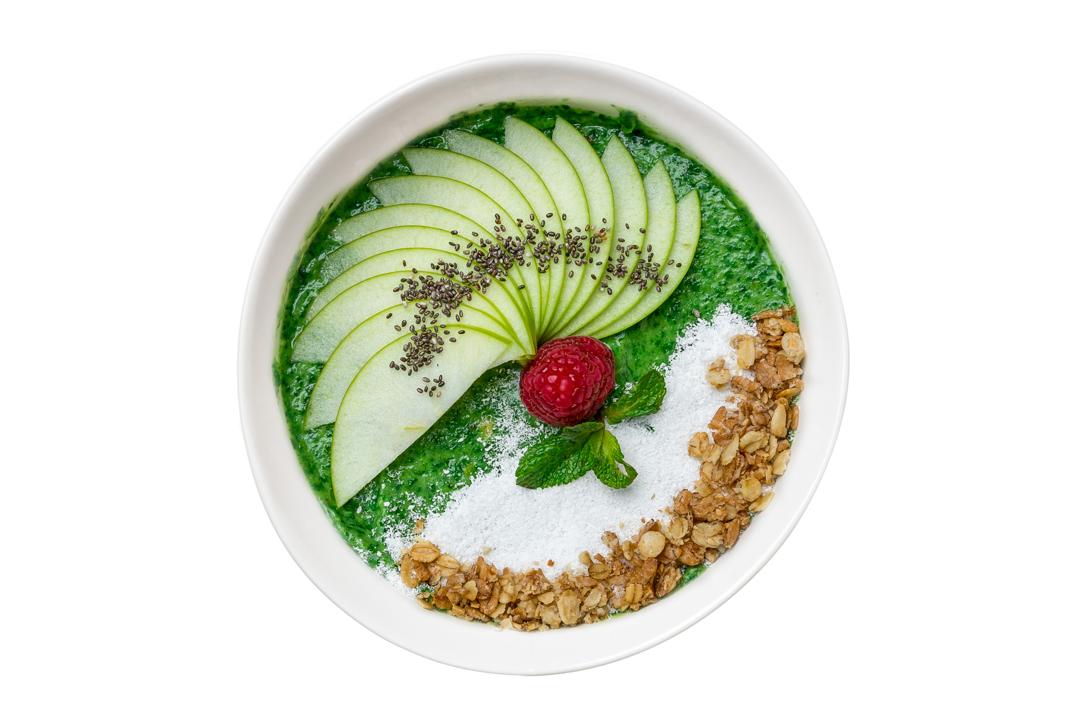 Green Coconut Smoothie Bowl
Ingredients
---
2 (17½ oz) medium avocado

peeled and chopped

2 cups (2⅔ oz) baby spinach

4 (21 oz) medium green apples

quartered and cored

1 cup (8 fl oz) chilled coconut water

1 cup (8½ oz) coconut yogurt

½ cup (1½ oz) desiccated coconut

1 (2½ oz) medium lime

finely grated zest and juiced

¼ tsp freshly grated or ground nutmeg
Instructions
1

Put all the ingredients in the blender and secure the lid.

2

Select the GREEN SMOOTHIE program and blend until the program finishes, stopping if necessary to use the tamper to press the ingredients into the blades.

3

Divide the smoothie evenly between 4 bowls.

4

Combine the apple, lime zest and juice, and arrange on top of the 4 bowls. Then top with yogurt, pecans and coconut, and sprinkle with cinnamon.