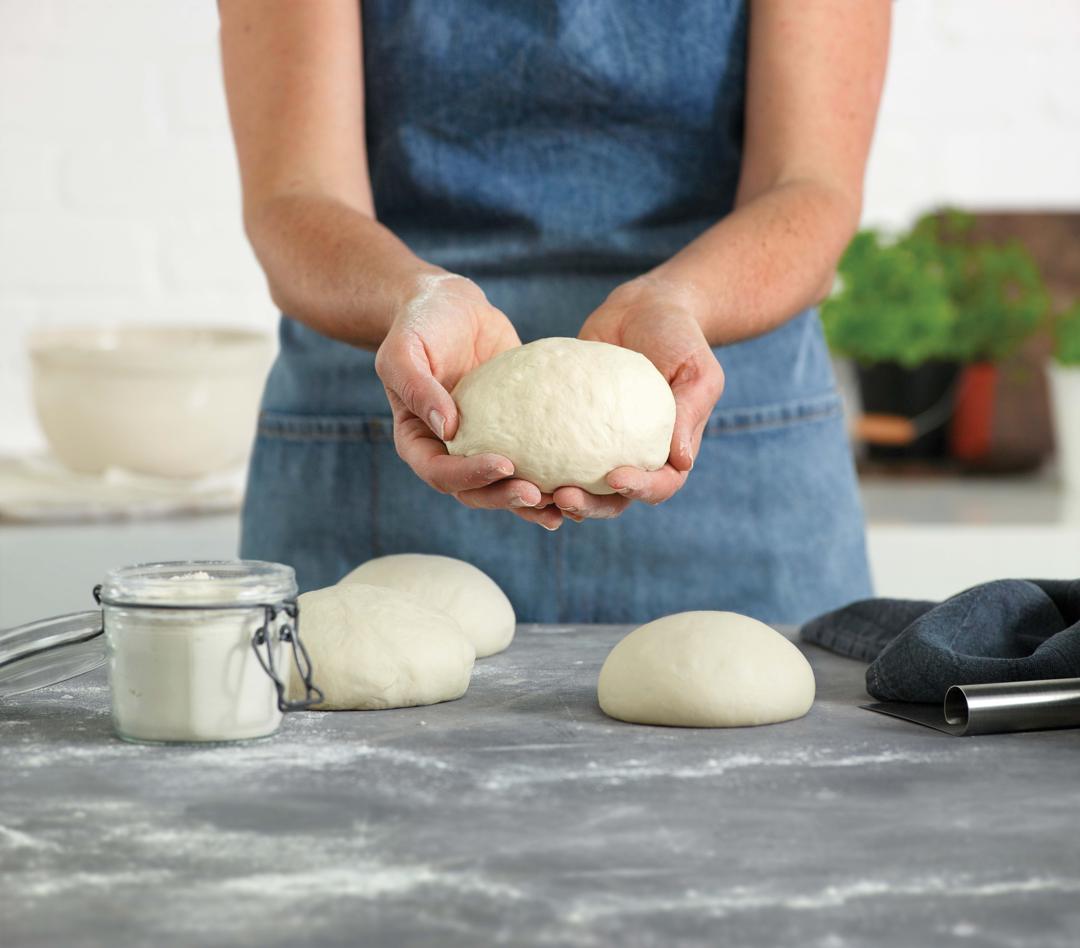 Ingredients
---
3¾ cups (1¼ lb) bread flour

1 tsp instant dried yeast

1½ cups (12 fl oz) cold water

Semolina mix

for sprinkling (see NOTE)
Instructions
1

Combine the bread flour, salt and yeast in the bowl of a stand mixer. Add the water. Using the dough hook, knead on low speed for 5-6 minutes until the dough is smooth and elastic.

2

Cover the bowl with plastic wrap and let the dough proof in a warm place for 1 hour, until doubled in size.

3

Turn the dough onto a lightly floured countertop and divide evenly into four pieces. Shape each piece into a smooth ball.

4

Lightly sprinkle two baking sheets with the semolina mix and place the dough balls 4-inch apart on the sheets. Drizzle a little oil over each ball and spread to coat the dough. Cover with plastic wrap and refrigerate for at least 6 hours or up to 5 days (refrigerating the dough for 1-3 days is ideal but it can be refrigerated for up to 5 days).

5

When ready to prepare the pizzas, remove the dough from the refrigerator and stand, covered, at room temperature for 1 hour.

6

Sprinkle clean countertop generously with the semolina mix.

7

Transfer one dough ball to the prepared countertop. Keep the remaining dough covered to prevent it from drying out.

8

Coat the dough ball in the semolina mix and working from the center, press it into a 6-inch round, leaving a ¾-inch border, then gently stretch it into a 9-inch-11-inch circle. NOTE: To make the semolina mix, combine equal quantities of semolina and all-purpose flour. Store in an airtight container in the pantry.