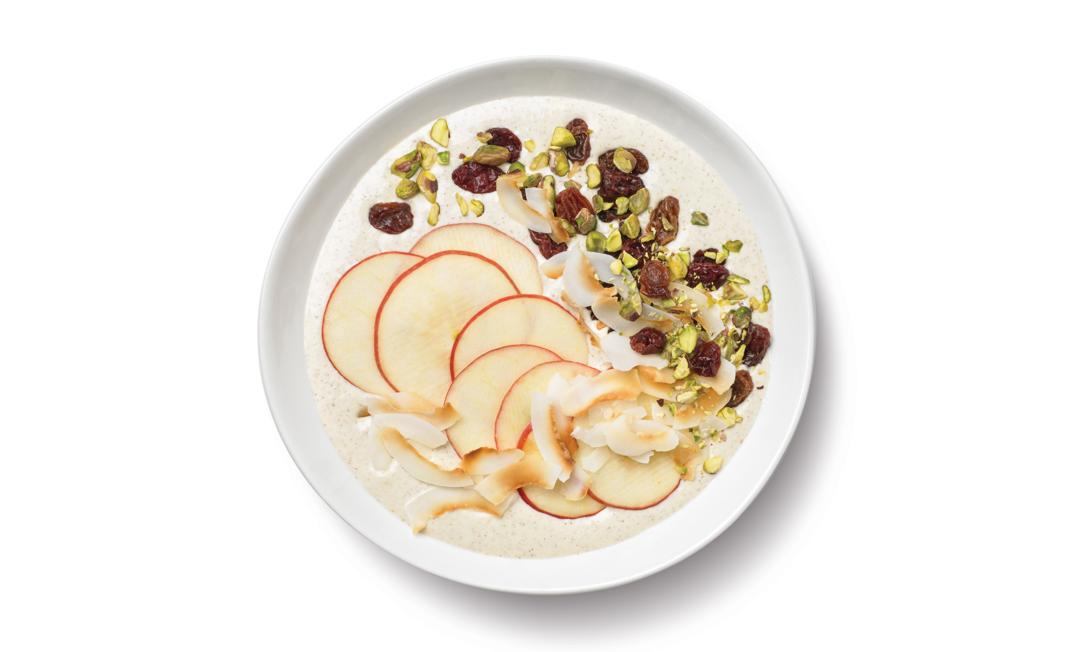 Ingredients
---
For the muesli:
½ cup (1½ oz) old fashioned rolled oats

⅔ cup (5½ oz) coconut milk

¼ cup (2 oz) Greek-style or coconut yogurt

6 (1½ oz) dried apricots

chopped
For the smoothie:
1 cup (8 fl oz) coconut milk

1 (7 oz) large pink lady apple

quartered, cored

¼ cup (¾ oz) flaked coconut
Instructions
1

For the muesli, combine the oats, coconut milk, yogurt and apricots in a bowl. Cover and refrigerate for 2 hours or overnight, to soften the oats.

2

Put the muesli mixture in the blender jar. Add the smoothie ingredients and secure the lid.

3

Select the SMOOTHIE program and blend until the program finishes.

4

Divide evenly between 2 chilled bowls.

5

Top with apple, raisins, coconut and pistachios and serve.