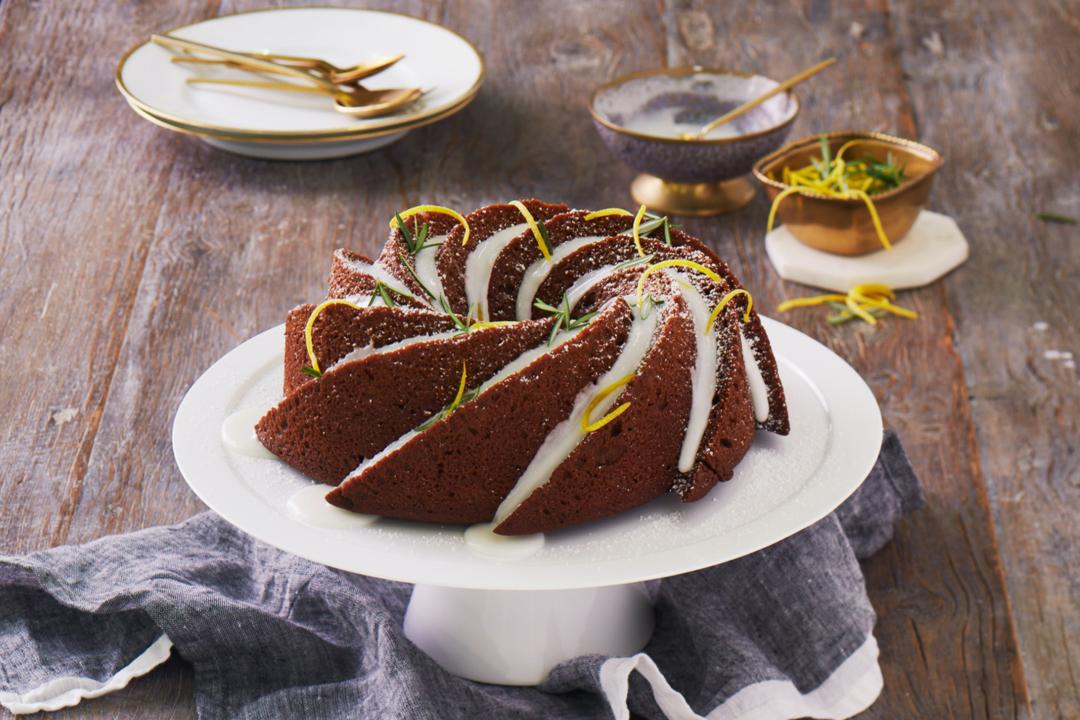 Gingerbread Bundt Cake with Zesty Glaze
Ingredients
---
2¼ cups all-purpose flour

Softened butter or cooking spray, to grease the pan
Instructions
1

Sift flour, baking powder, salt, ginger, cinnamon, nutmeg, cloves and cardamom into a large bowl.

2

In a medium bowl, whisk together eggs, vanilla, buttermilk, molasses and vegetable oil. Add the brown sugar and mix until combined.

3

Make a well in the center of the dry ingredients, then slowly pour wet ingredients into bowl while stirring to combine the mixture.

4

Insert wire rack into rack position 6. Select BAKE/CONVECTION/325°F/ 45 minutes and press START to preheat oven.

5

Generously grease a nonstick bundt pan with butter or cooking spray and pour batter into pan.

6

Once preheated, place cake into the oven and bake for 45-50 minutes until a wooden skewer inserted into the center of the cake comes out clean.

7

Place pan on a wire rack and cool for 15 minutes. Turn pan over and gently release cake onto wire rack. Let cool completely before glazing.

8

Make the glaze while the cake cools. Sift powdered sugar into a medium bowl. Whisk in lemon juice to make a thick, pourable glaze.

9

Spoon glaze over the cake, then use a zester to zest the lemon over the glaze. Garnish with rosemary sprigs and sift powdered sugar over.