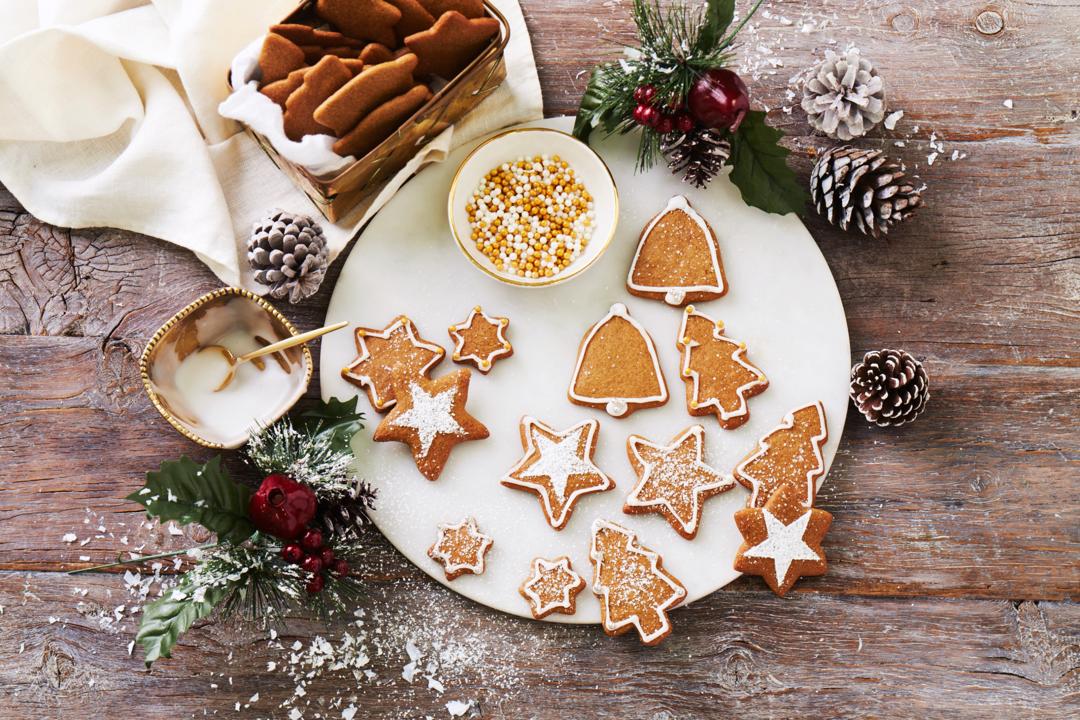 Ingredients
---
2¼ cups all-purpose flour
Instructions
1

Combine molasses, sugar and butter in a small saucepan. Heat over low heat until butter and sugar melt, stirring to combine. Remove from heat and reserve.

2

Sift flour, spices and baking soda into a large bowl. Add molasses mixture, egg and ground almonds and stir until combined.

3

Turn dough out onto a large piece of plastic wrap and pat into a disc. Wrap completely and chill in the refrigerator for at least 4 hours or overnight.

4

Unwrap dough and roll 0.1-inch thick between two sheets of parchment paper. Place on flat tray or pan and freeze for 15 minutes before cutting out shapes.

5

Insert wire rack into rack position 5. Select COOKIES/CONVECTION/325°F/ 6 minutes and press START to preheat oven.

6

Cut out shapes with 3-inch (7.5cm) cookie cutters and place on roasting pan lined with parchment paper. Keep remaining dough in the freezer until needed. Let soften slightly as needed before cutting out shapes.

7

Once preheated, place pan in the oven and bake for 6-7 minutes until edges just start to brown. Let cool on pan for 5 minutes before transferring to a wire rack to cool completely. Repeat with remaining dough.

8

Sift powdered sugar into a medium bowl. Whisk in water until desired consistency is reached. Thicker icing can be piped onto cookies and thinner icing can be brushed on as a glaze.

Tip: Cookies will keep for up to three weeks in an airtight container.