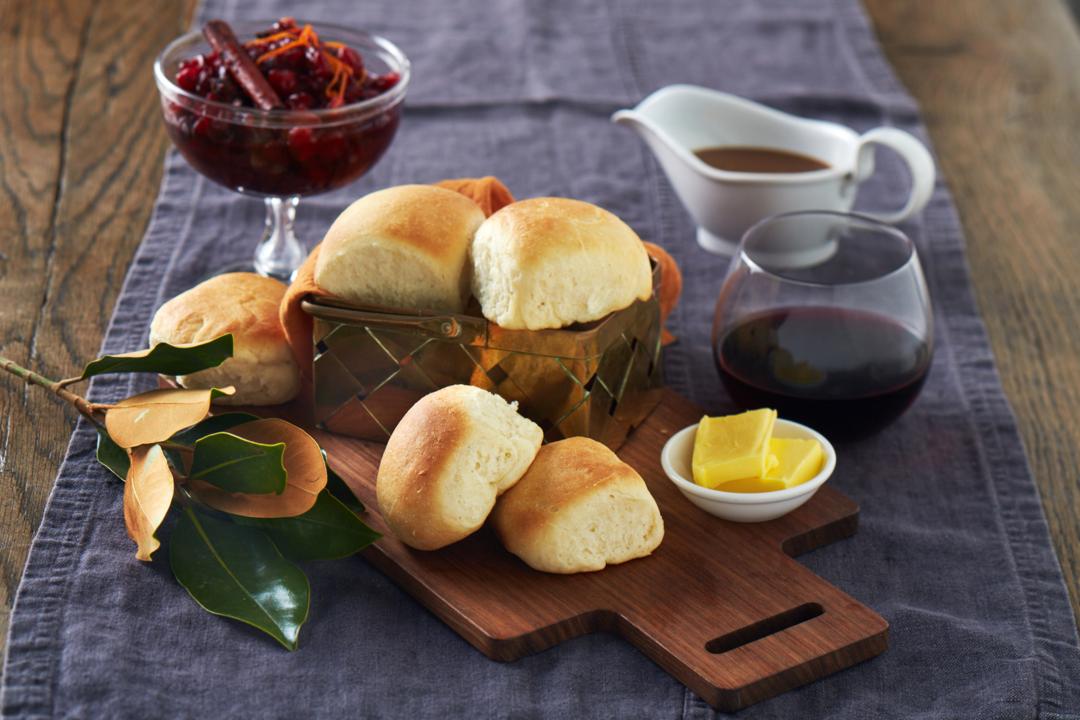 Ingredients
---
2 tsp instant dried yeast

¼ cup unsalted butter

melted, plus extra 2 tbsp, melted for brushing

3 cups bread flour

plus extra for dusting
Instructions
1

Combine the milk and yeast in a small bowl. Add the butter, egg and egg yolk and stir to combine. 2. Place the flour, sugar and salt in the bowl of a bench mixer. Using the dough hook, mix on low speed to combine. Pour in the milk mixture and mix to combine. Increase the speed to medium and knead for 10 minutes or until the dough is smooth and elastic.

2

Turn the dough out onto a lightly floured surface and shape into a ball. Place the dough in a heatproof bowl and cover with plastic wrap. Place the bowl in the oven in rack position 6.

3

Select PROOF/88°F/CONVECTION/ 40 MINUTES and press START. Proof the dough until the dough doubles in size.

4

Spray a 13-inch x 9-inch baking dish with the cooking spray.

5

Turn the dough out onto work surface and divide into 12 equal pieces, about 65g each.

6

Roll each piece into a tight ball and place in the baking dish, leaving about 1-inch between the balls. Loosely cover with plastic wrap and place in the oven.

7

Select PROOF/88°F/CONVECTION/ 30 MINUTES and press START. Proof the rolls until they double in size.

8

Remove the dish from the oven.

9

Reset the oven to Select BAKE/350°F/CONVECTION/15 MINUTES and press START to preheat.

10

Remove the plastic wrap and brush the rolls with the extra butter. Place the extra flour into a sieve and lightly dust the rolls with flour.

11

Once preheated, place the rolls in the oven and bake for 15 minutes or until golden brown.

12

Cool in the dish for 10 minutes before serving.