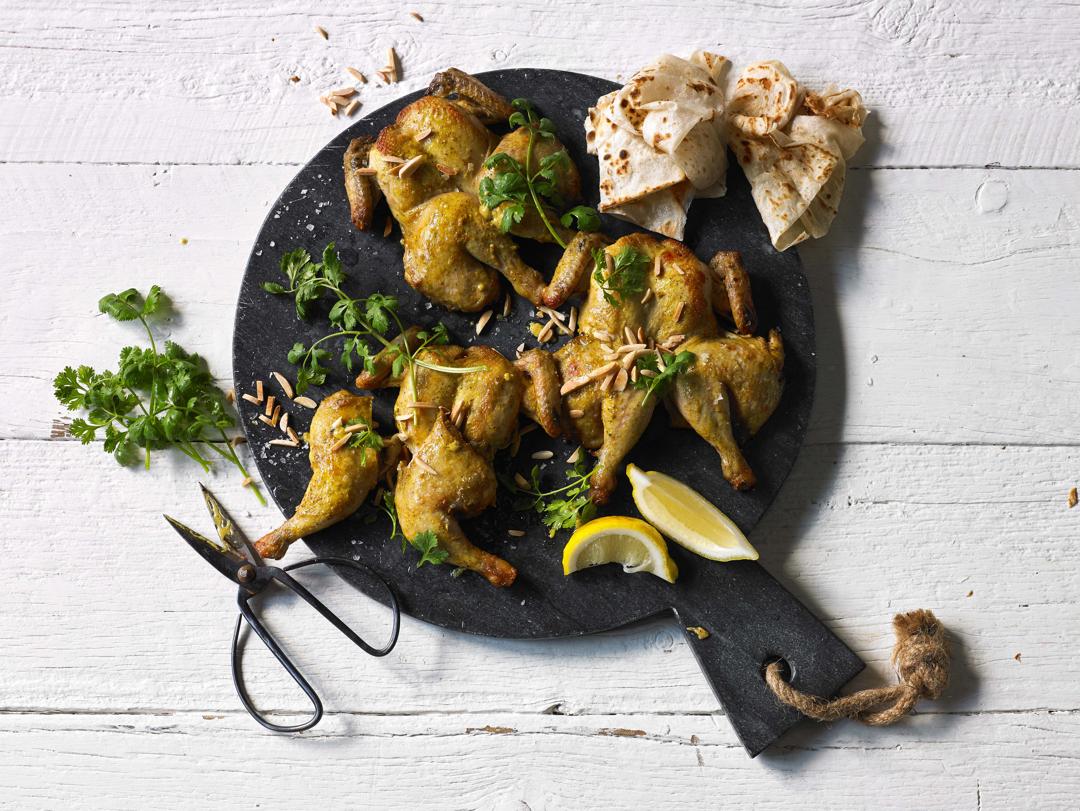 Ingredients
---
1 cup (8½ oz) plain Greek yogurt

1 ½-inch piece (3/4 oz) fresh ginger

peeled, finely grated

2 tbsp olive oil

plus extra for greasing

3 (17½ oz) Cornish game hens

butterflied, cleaned
Instructions
1

Combine the yogurt, ginger, lemon juice, oil, spices and salt in a bowl.

2

Put the hens on a tray. Pat dry with paper towel. Spoon the yogurt mixture over the hens, turning to coat both sides. Cover and refrigerate for at least 4 hours or overnight.

3

Remove the hens from the marinade, wiping off the excess marinade. Put the hens, skin side up, in the roasting pan.

4

Insert the wire rack into the bottom shelf position. Preheat the oven. Select ROAST/CONVECTION/400°F/40 minutes and press start.

5

Once preheated, put the hens in the oven and roast for 40 minutes until cooked through. The juices should run clear when a skewer is inserted into the thickest part of the thigh.

6

Remove from the oven, cover loosely with foil and set aside to rest for 5 minutes.

7

Transfer the hens to a serving platter, scatter over the almonds and parsley. Serve with lemon wedges and flat bread.